Cyber Safety for Parents in the Digital Age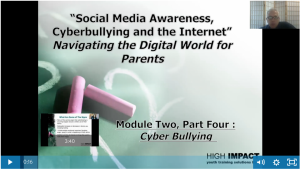 Melissa will be on Facebook Live this Thursday at 9 pm, EST, answering questions about the topic Cyber Safety For Parents In The Digital Age.
This WisdomFeed course is created by Melissa Straub, expert in the field of cyber security and cyber education. Parents and educators will get tools to help create a safe and balanced online experience for their family.
Melissa is offering a sneak peak by offering the module on Cyber Bullying for free for a limited time only. See the free preview here.