Guitar Lessons at Middle Campus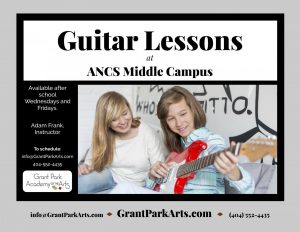 Grant Park Academy of the Arts can provide either private or small group guitar lessons at Middle School Campus on either Wednesdays or Fridays.
GPAA also provides lessons at 486 Park Ave SE (Park Avenue Baptist Church), Atlanta 30312.
Please inquire: email or (404) 552-4435.