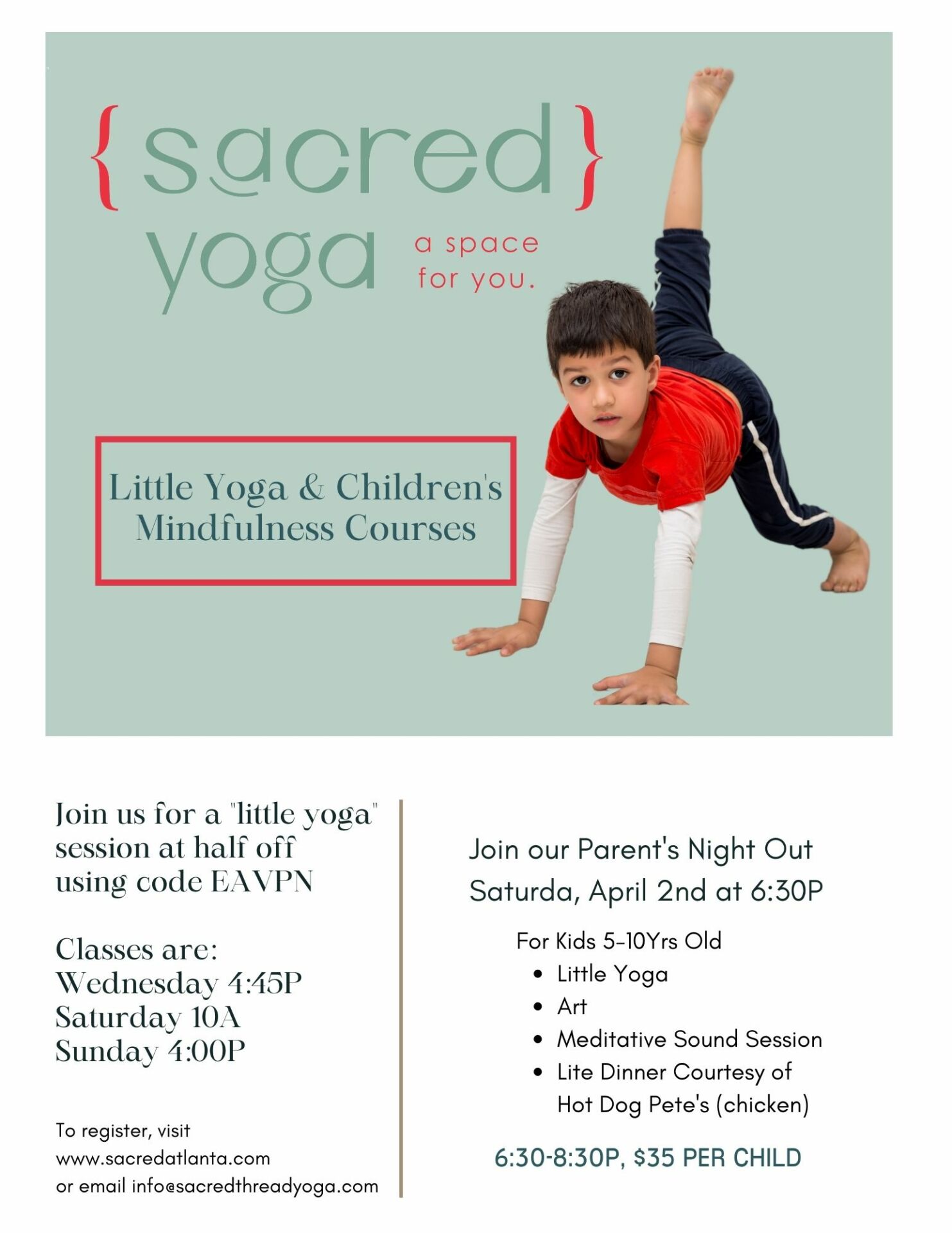 Yoga provides great health benefits and kids LOVE it. We are a community-focused, locally owned studio in Summerhill with a focus on diversity and offer classes for kids 2 and up, prenatal, baby + me, and adult yoga. Our Little Yoga classes encourage movement, storytelling and weave in mindfulness techniques. Our youth classes offer more traditional physical practices with a strong focus on mindfulness and social skills.
Join us for Little Yoga or Youth classes this spring. Our schedule is:
Wednesday 4:45P Little Yoga for 2 -6yrs
Saturday 10A Little Yoga for 2-6 yrs
Sunday 4P Youth Yoga for 6-11yrs
Each month we also host a Parent's Night Out event on Saturday evening for kids 5-10….
Learn more by visiting our class schedule at https://www.sacredatlanta.com/kids-yoga