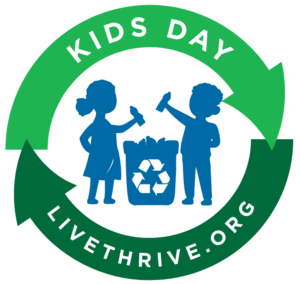 Kids Day–Saturday, April 22 from 9am-12pm
1225 Columbia Drive, Decatur
The Center for Hard to Recycle Materials (CHaRM) facility is a premier program of the nonprofit, Live Thrive. Live Thrive is hosting a Kids Day on April 22nd to bring together a number of environmental groups, recycling partners and corporate partners to provide interactive and educational activities for kids. The purpose of the event is to mobilize kids throughout Metro Atlanta to actively engage in recycling and reusing items that will ultimately benefit the environment. Kids Day is focused on recycling, materials management and how to live a sustainable lifestyle.
Live Thrive friends from re:loom, Red Wagon Goats, Scraplanta and Atlanta ToolBank will be onsite with tons of interactive and educational fun for all!
Leading up to this year's Kids Day, there are various way for students to get involved, such as contests and additional educational opportunities. Click here for more information.