Parent and Youth Support Groups in the Time of COVID-19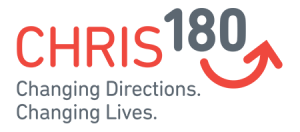 The COVID-19 pandemic hit hard and fast and will have lasting consequences still undetermined. Chris 180 is offering FREE online group counseling sessions to parents, caregivers and youth with licensed therapists to help alleviate some of the stress associated with our "new normal".
General Support Group
This pandemic has led to all of us having thoughts and questions around our life, livelihoods, family structure, and plans for the future.
Fridays at 2:00 pm for a free virtual support group hosted by a licensed Therapist.
Join
Caregiver Support Group
Taking care of children has never been easy, and the current state of affairs certainly hasn't helped! Now that caregivers are also adding "homeschool teacher" and "24/7 entertainer" to the list of their standard roles, we know our families are struggling.
Wednesdays at 3:00 pm
Join
High School Student Chat Group
This is really unfair! We are supposed to be winding down, planning for our summers, and looking forward to things like Prom and end-of-the-year parties. We hope you will join us for a free virtual teen support group so that we can help the youth of our communities feel supported by one another.
Wednesdays at 2:00 pm
Join
College Student Chat Group
College is supposed to be the best time of my life, they said. You'll have so much freedom, they said. You'll be able to meet and connect with friends, hang out in coffee shops, and host study groups at the dorm, they said. Therapists at CHRIS 180 have been supporting young adults through life's challenges for over 39 years, and this pandemic is no different.
Thursdays at 11:00 am.
Join