Spring JR. Development Tennis Enrichment Registration Open!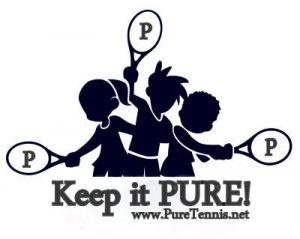 Our Junior Development Tennis Programs are designed to stimulate and challenge children of all levels, age groups and abilities. Our future Champions will learn more than how to hit a tennis ball, they will learn good sportsmanship, teamwork and how to have fun playing the game of tennis!
MONDAY START TIMES/AGES:
Cost: $179 (once weekly 60-minute session)
4:30 & 5:30 start times for ages 4-10
(Children do not get picked up at ANCS for Monday programs)
WEDNESDAY START TIMES/AGES
Cost: $296 (Wednesday Early Dismissal Program 20-hours Session)
Cost: $179 (once weekly 60-minute session)
Early Dismissal Tennis Program (extended 120-minute session) Wednesday 3:30 pm – 5:30 pm for grades K-5th (Students will be picked up at ANCS Elementary Campus at 3:00 pm and escorted to Phoenix Park)
DETAILS:
Minimum of six participants per 60-minute session.
Maximum of eight participants per Instructor
Registration for this exciting program is a "first-come, first-served" basis. Any delayed full registration/payment does not guarantee your reservation in this program.
Location: Phoenix Park Tennis Courts, 141 Martin St. SE, Atlanta GA 30312
Each session will be limited so sign up early!
Coach Tony and his professional staff strive to know everyone by name and take a personal interest in each student. If you want your children to have a positive tennis experience, where the tennis is serious but FUN, sign up and reserve a space NOW as there is limited availability. A wait list will be formed for all those registrations received after each class is filled.
Got Questions?
Email: Coach Tony
Phone: 404-290-9994