Summer Art Camp Registration Open!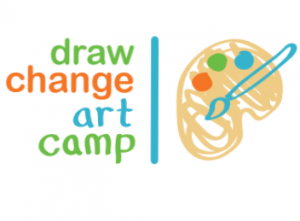 Come join us at drawchange Art Camp this summer! From 9am-4pm, your child will not only make fun and creative artwork, but also, lasting memories with new friends! At drawchange, we provide the tools necessary so each child has the ability to fully express themselves and grow in their confidence.
Sign your children up for the following dates: 6/15-19, 6/22-26, every week in July, and 8/3 & 8/4!