Summer Camps at Grant Park Academy of the Arts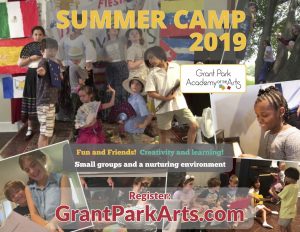 Grant Park Academy of the Arts is offering camps throughout June and July in music, art, creative writing, and nature studies. Our 9 – 4 camps for ages 5 – 11 (varies by session) are for kids who like to be creative and learn in small groups and a nurturing environment.
Registration now open!
For middle and high school age kids who already play an instrument, we have two week long sessions: Rock Band Workshop and Music Intensives.
Contact us for more information.