The New School Virtual Info Session and Open House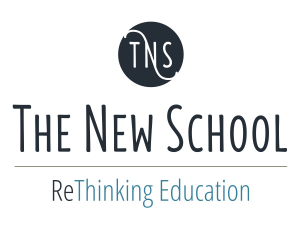 Register for TNS Admissions Offerings and schedule a Parent Visit by completing an inquiry form HERE or go to  www.tnsatlanta.org/admissions.
Parent Visits (strongly encouraged) • If you have yet to take advantage of a 45 minute virtual visit, please do! This opportunity is one one-on-one,just for 8th grade parents,and only offered in the fall.Parents curious aboutTNS are good company! We look forward to sharing TNS and hearing your hopes and dreams for high school.
Virtual Fall Information Session • October 20 via Zoom. What makes TNS different, and how is it like other high schools? What is a day like at TNS? Meet our Head of School, Director of Community Engaged Learning, faculty and students as they share experiences as teachers and learners at The New School. This event is for prospective students and their parents.