Ultimate Frisbee Jamboree – Learn to Play Clinic
Come learn a new sport or show us your stuff this Saturday, August 17th at the Jamboree Learn to Play Clinic:
When: 1-3 pm
Where: Maynard Jackson High School
Who: FREE for all area middle schoolers
Be part of the ANCS 2nd place Division II team to take it to a new 2019 season!
Don't miss your chance to play with other Atlanta middle schoolers. ANCS 5th Graders are welcome as well and can practice/play with the Middle School teams in the Fall.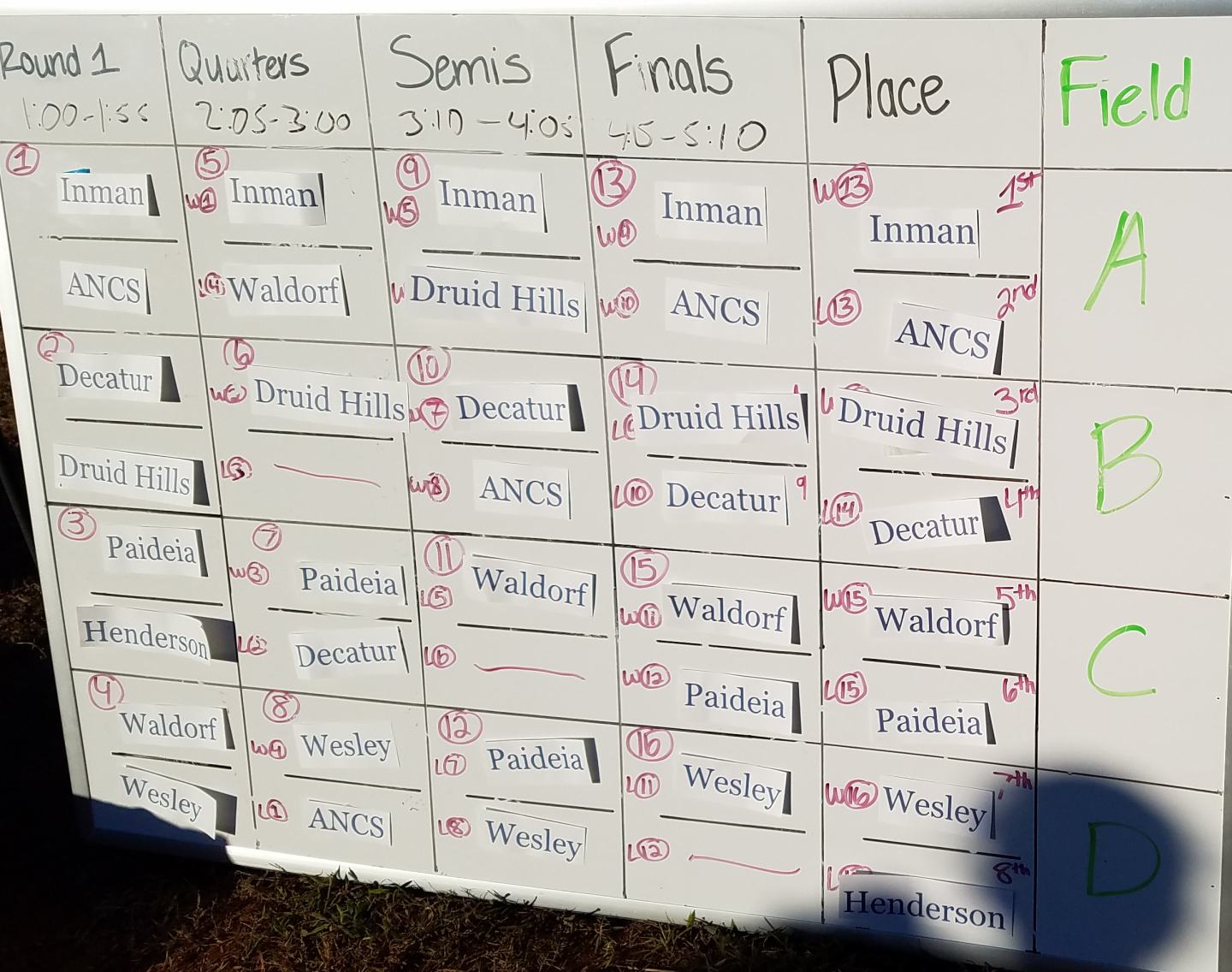 ANCS is scheduled to rematch all of these teams this season.