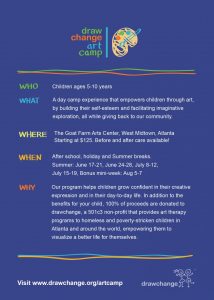 Drawchange is offering a unique and new Summer Art Camp in West Midtown at the Goat Farm Arts Center.
Campers will grow confident in their creative expression and in their day-to-day life – all while giving back to the community!
We still have availability weeks of June 17, June 24, July 8 and a mini week: Aug 5-7!