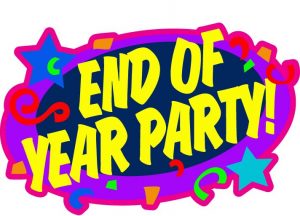 WHEN: Friday, May 20, 2022 from 5:30pm – 8pm
WHERE: Cherokee Meadow of Grant Park (corner of Cherokee Ave & Sydney St)
WHAT: Picnic Dinner – Bring your own OR order a picnic dinner from Dakota Blue. They are putting together an abridged menu and an adult to-go beverage for our event. See below.
WHO: All 5th grade families and Neighborhood Charter faculty & staff are invited!
Kona Ice Truck – arriving around 6:30/7 for families to order large or small shaved ice's for dessert.
There will also be a photo area for the grads. Bring a blanket/camp chairs for your family.
Please reach out to Dana Dojnik – dana@createatl.com with questions or access to the Facebook event.
Directions for ordering dinner for your family from Dakota Blue:
Please send an email with your order to: conzyac@gmail.com. Include in the subject line: ANCS Dakota Blue – Your Last Name
Adults meals are $10 and kids meals are $5. You will pay when you pick-up your meal.
Choose from the menu below:
ADULT: $10, each entree includes your choice of Potato Salad, or Slaw and comes with tortilla chips

BBQ Sandwich
Traditional Cuban
Philly steak cuban
Philly Chix cuban
Veggie burrito
Super Chicken Burrito
Super Bean Burrito
Ground Beef Burrito
Add a Margarita for $6

KIDS – $5, comes with chips

Grilled Cheese
Kid's Chicken Fingers
Burger
Cheeseburger
Corndog
Cheese Quesadilla (Pico de gallo available upon request)
Add chicken, steak, or pork filling for $3.50
Please place orders before 3:00PM on Friday or earlier. Orders will be ready by 4:45PM on Friday.