Author Visit with Carole Lindstrom for 1st-4th grade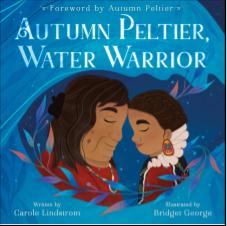 Students in grades 1st –  4th will be participating in an author visit with Carole Lindstrom, hosted by Little Shop of Stories. The visit will take place on Sept. 26th. Carole Lindstrom will be sharing her new book, Autumn Peltier, Water Warrior, a picture book biography about Indigenous Water Warriors Autumn Peltier and Josephine Mandamin. If you would like to purchase Carole's beautiful new book, all order forms are due by Monday, Sept. 11th.
If you have any questions please don't hesitate to ask, email Jessica Shelley at jshelley@atlncs.org.