Gorillas on the Line – Electronics Recycling Drive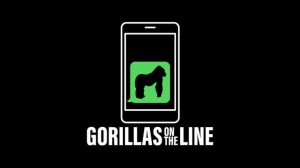 Join us to help us to save the gorillas and their habitats by collecting and donating old electronics for recycling. 
Collection dates: April 18-22
We will collect the following: cell phones, smartphones, iPhones, iPods, iPads, tablets, Apple/Android watches, bluetooth, tablets. GPS, MP3 players, e-readers, digital cameras, handheld gaming systems and the accessories that come with them.
It's ok if your gadgets are broken, old, locked, drowned or bedazzled. The point is-conserve species, deter e-waste and  get in/evolved!
​Collection box will be located at the front desk at the Elementary Campus.
For more information, please visit: https://zooatlanta.org/conservation-action/gorillas-on-the-line/