Important Winterfest Information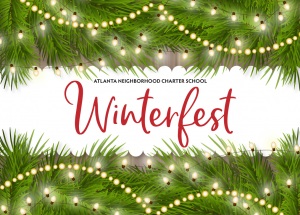 It's that festive time of year again! The students have been working hard to put on a wonderful show for you. Winterfest 2019 is called Listen to the Music.
Nuts and Bolts of this event:
Students report to their regular classroom by 6:10 pm on the night of their grade level performance. The shows starts promptly at 6:30 pm and ends by 7:30 pm. Unless it's raining, parents and other folks attending will be asked to wait outside until the doors open at 6:25 pm. This year there will be ANCS middle school performers to entertain you while you wait.
Seating is limited. We ask that all children sit on the floor or on your lap.
Show Times: 6:30 – 7:30 pm
Tuesday, December 10 – Kindergarten and First Grade
Wednesday, December 11 – Second and Third Grade
Thursday, December 12- Fourth and Fifth Grade
What to Wear:
Please don't spend $$$. Borrow and swap with friends.
KINDERGARTEN: Festive Holiday Clothes
FIRST GRADE – Festive Holiday Clothes
SECOND GRADE- Festive Holiday Clothes
THIRD GRADE – Festive Holiday Clothes (Must be comfortable for dancing)
FOURTH GRADE – Festive Holiday Clothes
FIFTH GRADE – Roaring 20's clothing.
After Winterfest we watch a movie. This year I would like to show Mary Poppins Returns. It is rated PG. If you don't want your child to see it let me know.
If you have questions please feel free to contact Annette Wawerna.
Thank you so much!
PS. Don't forget the Dine-out at Doc Chey's. Let them know you are there to support ANCS and they will make a donate a % of the cost of you meal to our school.