October/November Elementary Campus Library Shelving Schedule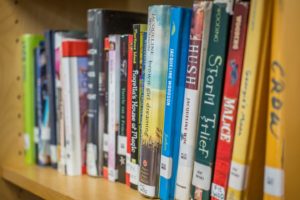 The Elementary Campus Library shelving schedule sign-up for October and November is now available HERE. Our goal is to have one shelving volunteer per day and however much time you can spend is greatly appreciated, even if it's only 15-20 minutes. There is no set start time so you can come when it works for your schedule but please plan on finishing by 2:45 p.m. Please note the approximate time you plan on coming in the comments section.
If you cannot make it to a shift you've signed up for, please delete your signup or contact Brittney Gove or Ms. Shelley. Note – we will have a separate sign-up genius forthcoming for volunteering for the Book Fair, the week of November 26.