PTCA's Third Friday Coffee At The Elementary Campus, Friday November 15th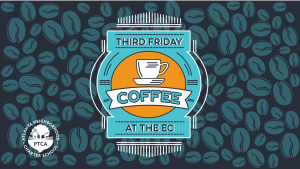 The PTCA is hosting 3rd Friday Coffee* at the front of the Elementary Campus on Friday, November 15th, starting at 7:30 am! Spend some time enjoying coffee while you get to know other ANCS parents. No RSVP necessary – just stop by on your way to or from morning meeting. Coffee is provided by Grant Park Coffee House and the event is sponsored by Piedmont Healthcare. We look forward to seeing you and remember to BYOM – Bring Your Own Mug!
*Third Friday Coffee is a perfect time to join the ANCS PTCA! You can pay by cash, check or credit card. You can join for as little as $10 for an Individual Membership or choose one of our higher Family Membership levels.