Letter from Governing Board Chair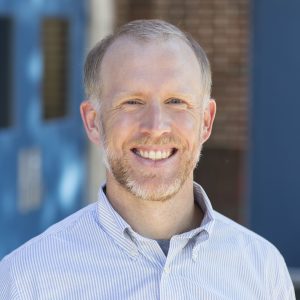 Dear School Family,
On behalf of the ANCS Governing Board, welcome to the 2021-22 school year! What a joy it has been to see kids filling our school buildings and to have face-to-face interactions (albeit with still-masked faces) with members of our community for the first time in a long time.
I am honored to serve as Board Chair for this school year. We have an extremely talented group of dedicated volunteers who make up our Governing Board, including two new board members, Irina Brimmell and Pouya Dianat. And we owe a debt of gratitude to our outgoing board members, Kristen Frenzel, Sabrina Sexton, and Jordache Avery, who helped guide the school through unprecedented challenges over the last three years. They will be missed!
This has been an incredibly challenging couple of years for all of us. School leaders, teachers, and parents of school-aged kids have been subject to tremendous stresses over the last year and a half. And our kids have been impacted in ways that we won't fully understand for years to come. It is important for us to acknowledge and grieve the collective and individual trauma we've experienced. ANCS's focus on engaging the "whole child" – intellectually, social-emotionally, and physically – makes this especially important, and uniquely positions us to address it. And, of course, everything's not back to normal yet. Even though we are all tired, we must continue to be vigilant to keep each other healthy and safe. And we must continue to extend patience and grace to each other.
We also have reason for hope. We caught a glimmer of hope over the Summer when Covid numbers dipped, and we look forward to things getting better. And the past year and a half has revealed that we are a resilient community. The success of the H.O.W.L. platform and our hybrid learning plans were great examples of the ingenuity and tenacity of our teachers and School leaders. What a fantastic example for our students of what it takes to adapt and persevere in an uncertain world. We will be ready for whatever this school year throws our way!
Our first Board meeting of the school year will be held virtually on August 19–and on the third Thursday of every month for the rest of the year. Check the school calendar for a link (or location) for future board meetings. All of our meetings are open to the public, and we'd love for you all to see the work that we're doing on behalf of our school.
Warmly,
Lee Kynes
2021-22 Chair of the ANCS Governing Board