Letter from the PTCA President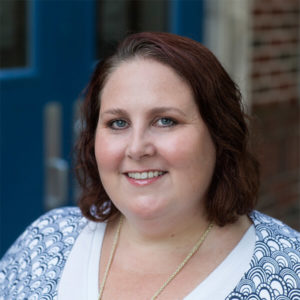 I want to welcome everyone to a new year and introduce myself. My name is Rachel Ezzo. My son, Adam, has just begun 6th grade – a big transition for both of us! This is my 5th year serving on the PTCA Board. I have previously served as Treasurer and Fundraising Chair.
The PTCA has always been focused on promoting parent, teacher, and community involvement within our school. We work very closely with the School leadership to find ways to support the ANCS School family. The last two years have certainly been more challenging for everyone. I think every family has known the strain of virtual/hybrid learning, children have missed engaging with their peers, and the teachers and staff have worked tirelessly to provide an excellent education to every ANCS student in these challenging times.
The PTCA is in a unique position to offer engagement opportunities for families and support teachers and staff. We are planning to hold many of our typical events, with safety measures, including Kickball, Fall Fest, and 3rd Friday Coffees. We will offer our Grant Program again, which funds programs, activities, and materials for students and helps supplement teacher and classroom resources. Our programming this school year may still look a bit different than in years past, but our PTCA Board views this time as an opportunity for growth and to find ways to make an even bigger impact on our School community.
We hope that you will join us by attending PTCA at events, through volunteering, and, for those who are financially able, to purchase a PTCA membership through our website. Involvement in the PTCA is a fantastic way to get to know ANCS better and to support our School Family.
Please do not hesitate to reach out to me or any other PTCA Board Member with any questions you might have. We are happy to be a resource for the ANCS School Family. You can reach me directly at ptcapresident@atlncs.org. I look forward to connecting with you soon! Again, welcome back!
Rachel Ezzo