Seeking New Members for the Governing Board
Dear ANCS Community,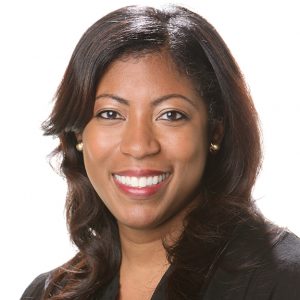 The nomination process for the ANCS 2020-2021 Governing Board of Directors is now beginning. We seek to fill up to five (5) slots with new board members who will be dedicated volunteers, understand and respect our unique school culture, and reflect the wonderful diversity of our community. This year we are particularly interested in candidates with skills and experience in Public Affairs, Technology, Education (K-12), Equity & Diversity, Facilities & Grounds, and Fund Development. We seek a Board that reflects diversity in all its many forms, including but not limited to race, ethnicity, gender, and sexual orientation. We encourage applications from a broad spectrum of the Atlanta community. This year, we especially encourage applications from Middle Campus parents and non-ANCS parents.
Please see the web page for complete information and a copy of the application. Also, please email me if you have questions.
What is the ANCS Governing Board of Directors?
The governing board is the school's legal representative body. It is responsible for establishing, monitoring, and evaluating the policies and performance of the school. The board is made up of parents/guardians, community members, and the Executive Director, who is a non-voting member.
What are the responsibilities of board members?
Regularly attend all monthly board meetings and other board functions.
Chair a board committee or subcommittee or serve as an officer of the board.
Provide leadership in implementing school vision and goals (including fundraising goals).
Encourage teamwork within the group and facilitate communication among members.
Serve as a positive force within the school.
Board terms are for three years.
What is the nomination process?
The Board has established a Nominations Task Force consisting of the Board Vice-Chair, three Board members, and a member of the faculty and staff (non-voting).
All interested applicants can find the form on the ANCS website.
All nomination applications should be completed and submitted via the online form no later than 10:00 PM, Friday, January 31, 2020.
All potential nominees are encouraged to attend an information session on Tuesday, January 21, 2020 at 5:30 p.m. at the Elementary Campus, followed by the monthly Board Meeting at 6:30 p.m.
The Nominations Task Force will review applications and interview selected candidates. The Nominations Task Force will then present a recommended slate of nominees for full board approval no later than the June board meeting.
New board members will begin their term in July 2020.
Please consider whether you or someone in our community may be interested in applying to serve on the 2020-2021 ANCS Governing Board. Our school family heavily relies on the dedication and support of parents and the community. Thank you for your consideration.
Sincerely,
Nakia Echols
ANCS Board Nominations Chair