Congrats to the Girls' Volleyball Team!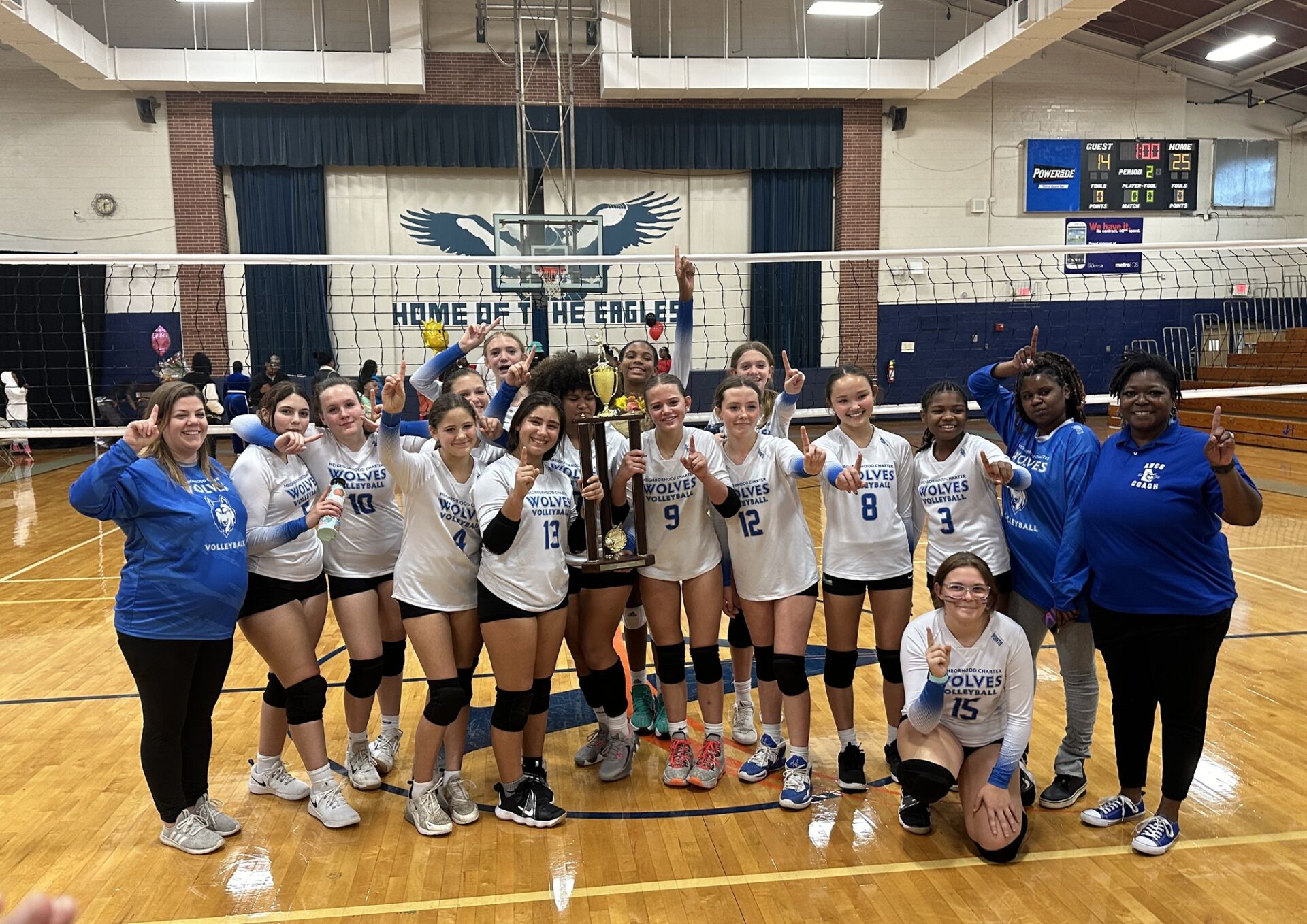 We are thrilled to share the outstanding achievement of our girls' volleyball team as they emerge victorious, claiming the championship title in the Metro Atlanta Charter League (MACAL)! Not only did they secure the coveted championship, but they also achieved an impressive undefeated record of 10-0 during the exhilarating 2023 fall season.
This success is a testament to the hard work, determination, and exceptional skills demonstrated by our student-athletes. Their commitment to excellence on the court has not only brought pride to our school but has also showcased the incredible talent within our volleyball program.
As we celebrate this remarkable accomplishment, we extend our heartfelt congratulations to each member of the team for their relentless effort and dedication. Their sportsmanship and teamwork have set a shining example for the entire school community.
Behind every successful team are dedicated coaches, and we want to express our immense gratitude to Coaches Alina Hinton and Rebekah Ghaly. Their leadership, guidance, and strategic coaching have played a crucial role in shaping our athletes into champions.
This achievement not only highlights the prowess of our girls' volleyball team but also serves as an inspiration for the entire school community. We look forward to continued success on the court and commend our athletes for their exceptional performance and positive representation of our school. Congratulations once again to the MACAL champions!