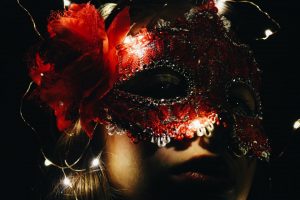 The Masquerade Ball will be on Friday, March 15th from 7:00 – 9:00 pm at the middle campus. Come with a Mardi Gras style mask.
Tickets will be on sale in the cafeteria during lunch next week. Every student who purchases tickets in advance will get a free Mardi Gras mask.
If you purchase tickets in advance:
$5 will get you admission to the dance, a slice of pizza and a mask
Additional food tickets will be sold 3 for $1
If you purchase tickets at the door:
Admission will be $5 and does not include food tickets.
Additional food tickets will also be available for purchase at the dance.
This dance is only open to ANCS Middle School students.
All school rules and Guiding Principles will be expected at the dance.
No students will be allowed to walk home from the dance but must be picked up by their own parent (not someone else's parent).
Pictures are only allowed in the photo booth area.