Music at the Middle Campus
The Spring Musical
Workshops geared toward preparing students to audition for the spring musical will begin on Monday, November 7th. Students don't have to be a member of Drama Club to attend but should first contact Mr. Dewey to make sure there are slots available.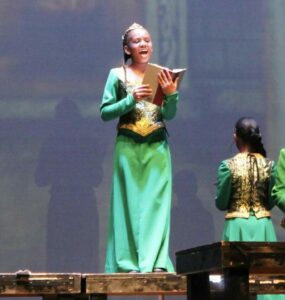 Auditions for the musical will take place at the end of November after Thanksgiving Break. Elementary students will have the opportunity to audition for roles suited for younger participants. More details will be announced soon.
Glee Club
Is your student interested in joining the Glee Club? Mr. Dewey will be holding an interest meeting for students on Friday, November 4th from 3:15pm-3:45pm in the performing arts room.