Suicide Awareness & Prevention – MC Coffee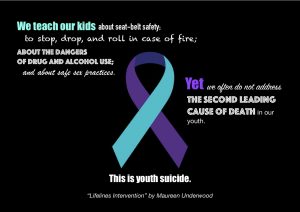 You are invited to attend the Middle Campus Coffee on Friday, January 25th. Kristin Lee, the Middle Campus Counselor, and Leslie Jo Tottenham, Elementary Campus Counselor will be talking about suicide awareness and prevention and what it means to be a part of a competent community.
We will talk about the prevalence of youth suicide and risk factors associated with suicide. We will introduce the Lifelines Prevention Program being implemented at ANCS and discuss the important role parents play as part of our competent community to keep our children safe. This program is recommended for parents of students in grades 4-8.
Coffee and treats baked by Chef David will be available beginning at 8:00am, with the program beginning at 8:30am. We will end sometime around 9:00am and 9:15am. It's a casual coffee, so feel free to leave any time if you need to get to work.