Summer Bridge Program for MJHS rising 9th graders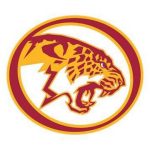 Maynard Jackson High School's 2023 Summer Bridge is an in-person, three-day program designed to help rising 9th graders prepare for a successful first year of high school. Students will participate in fun and engaging workshop sessions with the goal of fostering a smooth transition to 9th grade. Register here http://www.tinyurl.com/mjhsbridge2023.
Over the course of the three days, students will: have the chance to get to know students from other feeder middle schools, meet teachers, become familiar with the building, participate in mini-workshops, learn about the expectations of high school, and much more.  A back-to-school celebration is planned for the final day.
Summer Bridge will take place at Maynard Jackson High School on Tuesday, July 18th – Thursday, July 20th, from 9:00-2:30pm. Students MUST register in order to participate. The DEADLINE for registration is Wednesday, July 12th.
Questions?  Please contact Mr. Shanard Clemons (shanard.clemons@apsk12.org), Dr. Walton (andrea.deas@apsk12.org), or Ms. Keely Harris (keely.harris@apsk12.org)