Upcoming Classroom Guidance Lessons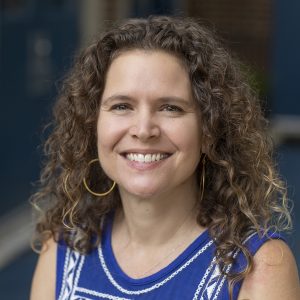 As adults we worry about the kids in our lives and ask, "Are the kids okay?". The answer is, it depends. I would like to take some time to talk about the kids who are NOT okay and how to support them. The past 18 months have added stressors and loss to everyone's lives, including our kids. It's critical for them to learn how to recognize and manage difficult emotions by learning coping and problem solving skills. At times those skills won't be enough to bring them back to a state of emotional balance, and they will need assistance. They may be struggling with mental health concerns and they need to understand when it is vital to reach out for support. Adults and kids can learn how to recognize the signs of depression and get help. Depression is a mood disorder that impacts 20% of young people before they reach adulthood. It is also a risk factor for suicide.
How do you know if your child is just having a bad day or if it's something more serious?  The attached image lists some signs and risk factors.
What parents can do:
If your child shares that they are struggling, believe them. We tend to dismiss kids and think "its a phase" or that they are being dramatic and attention seeking. Kids can and do have mental health concerns and thoughts of suicide.
Be calm and non judgemental. If we lose our composure or tell kids "your life is easy" or "you're being dramatic", they tend to shut down.
Normalize asking for and receiving help. If someone is struggling with physical health, they go to a doctor. If someone is struggling with mental health, they should see a therapist. If you can't find one, I can help.
Do not be afraid to ask if they are thinking of hurting themselves. Asking about suicide does not cause suicide but CAN save a life.
If your child has expressed suicidal thoughts, remove all weapons from the house and do not leave them alone.
Get help. Georgia Crisis and Access Line 1-800-715-4225 can connect you with emergency community resources.
Post crisis numbers where your teens can see them. Ideally, we all want kids to ask for help from their loved ones. However, many times they won't. The most important thing is that they reach out. They can text "help" to 741741 or call the national crisis line at 1-800-273-8255
This month I will be talking to 6th, 7th and 8th graders about mental health, depression, and support systems. The goal is for students to learn about the symptoms of depression, recognize when they or their friends may need help, and to know how to get help from a trusted adult. The 6th and 7th grade lesson is about mental health and support systems. The 8th grade lesson will be specifically about suicide prevention. Students will be taught to look for warning signs, show they care and tell an adult. Because kids are often the first to know when a friend is in crisis, these lessons equip them with the tools to know what to do. The lesson will also help de-stigmatize talking about suicide and teach them that silence around suicide is harmful. If you have any questions or concerns please reach out to me.
Kristin Lee
Middle Campus Counselor and Social Worker