Virtual High School Information Session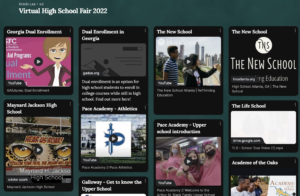 The Virtual High School Session is a padlet where various high schools have prepared videos and information for our students. The schools represented are various types of schools including traditional, charter and private schools. There is also information about dual enrollment for high schoolers. Students will explore the padlet in advisory.
Click here to view the padlet.