Code: green
Rising 6th grader Amelia led us in The Pledge.
Final Countdown: Rising 5th graders Rori and Tori both wore the ONE DAY TO GO t-shirt!
Fifth Grade Celebration: As per tradition, there was much laughter and definitely many tears as we watched the fifth grade movie and the Change-maker slideshow, and listened to them sing their final song, Seasons of Love from the musical Rent. The fifth graders also created this wonderful Legacy Project with Ms Pina's son Trenton: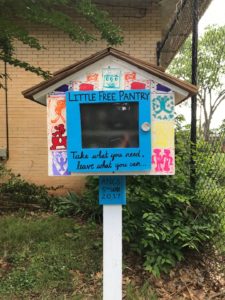 Perfect Attendance: Ms Zelski recognized the students who had perfect attendance this past school year, and also the teachers who had zero sick days: Ms Alsher and Ms Derichsweiler!
Running Awards! Coach Hall explained that our annual running awards start in 1st grade as all Kindergarteners run 10 miles. During the school year, there are 15 running days in PE where students have the opportunity to run for 20 minutes. Coach Hall and Coach Paez record the number of laps and then convert them to miles. To see this year's top 5 boys and girls grades 1-5,  click Running Awards 2016-17
Mindful Moment: On this, our 180th day of school, we shared an amazing and meaningful mindful moment before embarking on our last day of the school year.
Happy Summer!
We wish you well.
Save
Save
Save