Pre-Order Family Picnic Meals by Saturday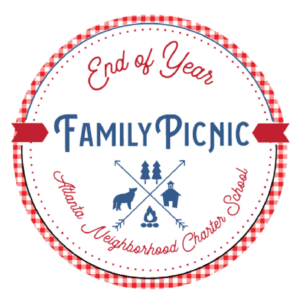 We hope you can join us for the End-of-Year PTCA Meeting & Family Picnic on Tuesday, May 9 at 6:15 PM at the Elementary Campus. All are welcome!
To ensure we have enough food for all attendees, we ask that you pre-order your meals. We are excited to offer a selection of box dinners for $10 each from Mercer Street Meals. Click through to pre-order your meals. Order by Saturday, May 6 before midnight to secure your selection.  
On Tuesday, we will gather on the meadow adjacent to the school farm at 6:15pm. Enter the gate on Grant Street. Feel free to bring blankets or lawn chairs for seating, but please be cautious and mind the planted beds. 
The picnic is a time to gather as a community and celebrate the school year. There will also be a brief presentation from the PTCA executive committee. We hope to see you there!
Questions? Contact ptca@atlncs.org.