Shirts & Volunteers for Run with the Wolves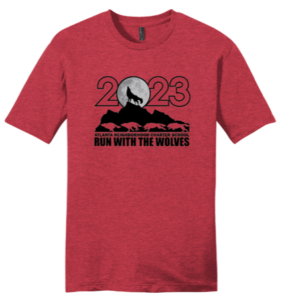 Even if you are not planning on Running With the Wolves in this year's 5K or 1 Mile races, you can still snag a coveted Run with the Wolves t-shirt.
Order your shirts from our online race store!
The race is on Saturday, May 6th. Don't forget to sign up today! atlncs.org/5k
The Run With The Wolves 5K and 1 mile race is only possible with the help of volunteers. So, please consider giving an hour or two of your time for this year's event.
There are a range of volunteer opportunities leading up to the race and on race day itself (Saturday, May 6):
Pre-race bag pickup
Water stations
Photography
Registration
T-shirt distribution
Set up
Clean up
So, even if you are running (and we hope you are!) we would appreciate your help.