Shop NEW ANCS Mugs + Chef's Granola at Friday Coffee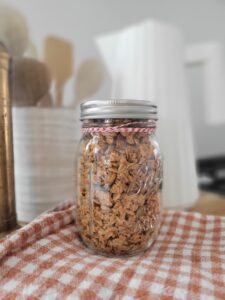 This Friday (7:30-8:30am at the EC Farm) is 4th Friday Coffee! It was moved from last week because the weather was awful. This week the weather will be gorgeous as Spring has returned. You will get a first look at our NEW camper mugs AND a chance to take home some of Chef Bradley's amazing Sweet Potato Granola! The first 3 people to purchase a mug in-person on Friday will receive a free granola! If you haven't tried Chef's Granola yet, you're in for a treat. Of course it's made with real sweet potato and only good-for-you ingredients. Granola will be sold at $6 per pint. You can purchase in person to take home on Friday or order from the School Store site starting Friday if we have any left!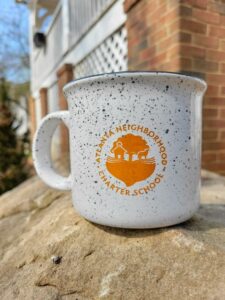 The NEW ceramic camper mugs are available online now for $18 and complement this year's ANCS Winter Collection. Make sure to check out all School Store merch offerings and show support for our school while looking cool!