Special Needs Community Meet-up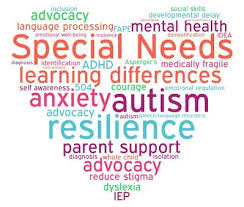 Join other ANCS parents for a meetup to bring the ANCS school family together to share, support, and advocate for the interests of the special needs and disability community.
Sunday, March 5th at 3 PM
Location:
644 Berne St SE, Atlanta GA 30312 (Leah Bell Foster's home)
This first meetup aims to brainstorm what we would like this community to be and what events would support our interests and help us in our everyday tasks. This is not solely intended for parents with a child on an IEP (individualized education plan) or 504; it could also be helpful for parents who notice their child having learning differences or challenges. Some of us have been in this "world" for a long time; some are brand-new and are still digesting this shifted reality. Everything is less overwhelming when we support each other.
This effort is led by Andrea Merrill-Smidt, 2022-2023 PTCA Board Member-at-Large.