Thank you for a great 2021-22 from the PTCA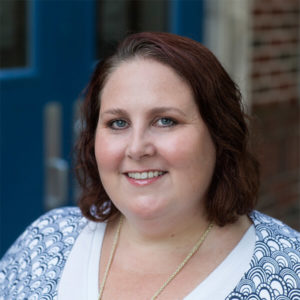 Dear ANCS Family,
This has been an incredible year and I am so grateful to have had the opportunity to serve as PTCA President. As the 2021-22 school year ends, I want to share some highlights from the year and recognize several people who helped make it all happen. Like parents, teachers, administrators, and everyone else in the school family, the PTCA had to pivot to meet the challenges brought on by the pandemic. Thanks to financial support from memberships and corporate sponsorships, the PTCA has been able to meet those challenges with determination, creativity, and with open hearts. 
One of our biggest goals was to provide some normalcy with a return to regular events and programming. We were so happy to host favorites like Bingo, Run with the Wolves, Fall Fest, and the Kickball Tournament. Many of our events had record attendances, an indication of how much we have missed getting together as a school community! As we returned to in-person learning, another priority for the PTCA this year was to show extra love and support to our teachers and staff. We were honored to provide teachers and staff with monthly breakfasts at each campus as well as a robust Teacher Appreciation Week this spring.
As I prepare to roll off the PTCA Board after five years, I can say with complete confidence that the success of this year's Board, is built on the success and framework of previous PTCA Boards. I am deeply grateful for the continued support and guidance former Presidents Paige Teusink and Brittney Gove provided to me and the rest of the board as we worked to bring back PTCA programming this year.
I appreciate the collaboration and support we received from Executive Director Chuck Meadows and Principals Lara Zelski, Cathey Goodgame, and Mark Sanders. None of what we have accomplished would be possible without a strong partnership between the PTCA and school administration. I'm grateful to Maria McFeeley and Kim Moran for going out of their way as our staff liaisons this year.  Maria and Kim helped us navigate the challenges of limited access to campus, serving as our "boots on the ground" and helping us find new ways to communicate with the school family.
Last but not least, I want to acknowledge the amazing work of this year's PTCA Board. Meeghan Fortson, Jenny Gunn, Liz Black, Toshia Meadows, Jim Paisley, Joel Larsgaard, Gracie Gummere, and Andrew Rickel are a fun, dedicated, diverse group of people who continually want the best for ANCS. They were flexible, open to change, and committed to doing whatever it took to get the job done.  I am especially grateful to Jim, Gracie, and Toshia for their multiple years of service on the Board and their willingness to help lead the PTCA through these unique times.
Next year is already looking amazing! We have a wonderful new board in place that will be led by Meeghan Fortson and Jenny Gunn as Co-Presidents. Many of our key volunteers and event chairs have agreed to return next year. We look forward to our growing partnership with DEAT (Diversity and Equity Action Team) as we continue to put diversity and equity at the forefront of every PTCA decision. 
Thank you for the patience and grace you have shown the PTCA this year as we forged ahead in the third school year affected by the pandemic. Despite challenges, I hope we have continued to build personal connection and community within the School Family. I am grateful for our volunteers, event chairs, and the PTCA Board that helped to make this year special and for all of our PTCA members whose support makes everything we do possible. I hope you have an amazing summer, and I look forward to seeing you in August.
All my best,
Rachel Ezzo
PTCA President