THANK YOU to all Fall Fest Volunteers, Faculty & Staff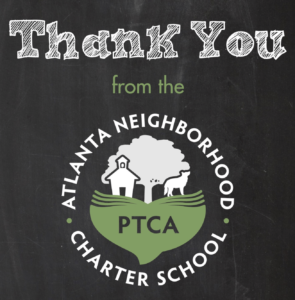 The PTCA would like to send a special thank you to Fall Fest chairs, Joni Harris and Christina Washington as well as the Grandparents and Special Friends Committee, Dru Jackson Petty (chair) and Rebecca Fuller, who worked tirelessly to integrate festive, educational, and FUN programming into this year's Fall Fest. Special thanks goes to ANCS faculty and staff who helped to achieve this vision, including Jim Kessenich, Dave Keevers, Jillian Crocker, Nichole Lupo, Carol Keller, Jessica Shelley, Terry Linahan, David Bradley, Paige Teusink, and Elizabeth Wilke. Finally, we are grateful for all of the amazing parent volunteers and PTCA Board members who went above and beyond to make this event run smoothly from set-up to clean-up. Thank you, all! We were thrilled to see so many families enjoying the day as well as many grandparents and special friends in attendance. 
We'd love to see your photos! Please send your favorite Fall Fest photos to ptcacommunications@atlncs.org. Thank you!