Third Friday coffee is back!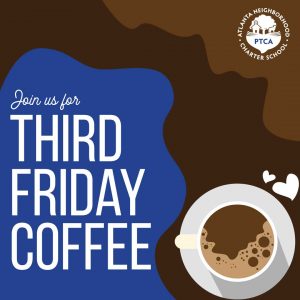 It's been too long, but Third Friday Coffee is back! Come hang out with fellow ANCS parents THIS Friday, September 17 behind the Elementary Campus in the brand new picnic area behind the school. You can enter via Pavillion Street by the teacher parking lot.
Copious amounts of everyone's favorite morning nectar will be provided. Coffee hangs will take place from 7:30-8:30 am. Feel free to drop by for just a few minutes or to stay the entire time. We look forward to seeing you!