Third Friday Coffee This Friday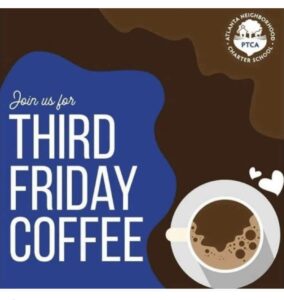 Fall is almost here and the temperatures are starting to break. Perfect time to drink some Third Friday Coffee with your fellow ANCS parents. Weather this Friday will be absolutely perfect with temps at 61 degrees and clear skies. Looking forward to seeing the Neighborhood there! 7:30-8:30AM Friday September 16th – same place as last month at the front entrance of the school.
The school store will be open during Third Friday Coffee!