1st Friday Fitness – February 1, 2019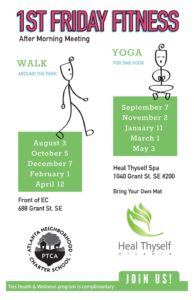 The PTCA Health & Wellness committee invites you to walk around the park on Friday, February 1 with Bingo Lady, Marta Leo. We'll meet right after morning meeting in front of the elementary campus. You could win a valuable prize!
Strollers and leashes welcomed.