1st Friday Fitness, Walk – April 12, 2019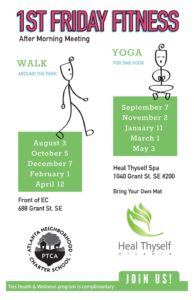 The PTCA invites you to walk around the park on Friday, April 12 with Marta Leo. This is a good way to warm up for Run with the Wolves. We'll meet right after morning meeting in front of the elementary campus.
Strollers and leashes welcomed.