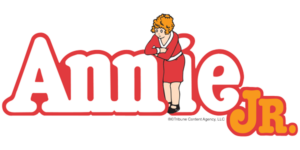 We had a lot of great talent from both the EC and the MC come to audition for Annie JR!
The cast and company lists are posted for this spring's production of Annie JR.  The lists are posted at the Performing Arts room at the MC and on the Auditorium Doors at the EC and can be viewed below. Congratulations to everyone!
Any students who have a solo part on the cast list need to pick up their script at the MC by Friday, December 16th.  We want the students to have their scripts over break so they can learn songs and lines.
Rehearsals begin Tuesday, January 3rd at 3:15pm at the MC for all cast and directors.  The rehearsal schedule for the first week of January is posted as well.
Thank you to everyone who auditioned!
For parents who would like to be involved, we have opportunities in several areas.  Please fill out this google form to let us know how you can help!