Celebrating 20 Years of LifeLong Learning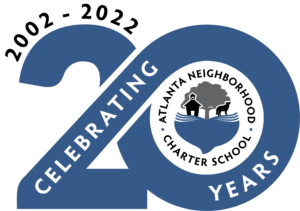 This school year we are celebrating the 20th anniversary of our first day of school. Classes first convened at Neighborhood Charter on August 12, 2002 for 105 students in kindergarten through third grade. To celebrate this milestone and affirm our place in history, we will host a special ceremony on Saturday, November 5 from 11:30am to 12:00pm at the elementary campus. We hope you will join us for this very special occasion, and we invite you to stay for our Fall Festival which will start immediately afterwards. 
We have so much to celebrate – we are a thriving school family that has stayed true to our roots as a neighborhood school while making significant gains in our effort to restore diversity. Our teacher retention rate remains high, which is a big part of the reason why our students' academic achievement has stayed consistently strong. 
Twenty years after our first ever first day of school, we have former students who are now employees. We have students whose parents attended the school, and we have employees who have been working at the school since that very first day in 2002. We look forward to serving this community for many more decades to come.