From the ANCS Governing Board Chair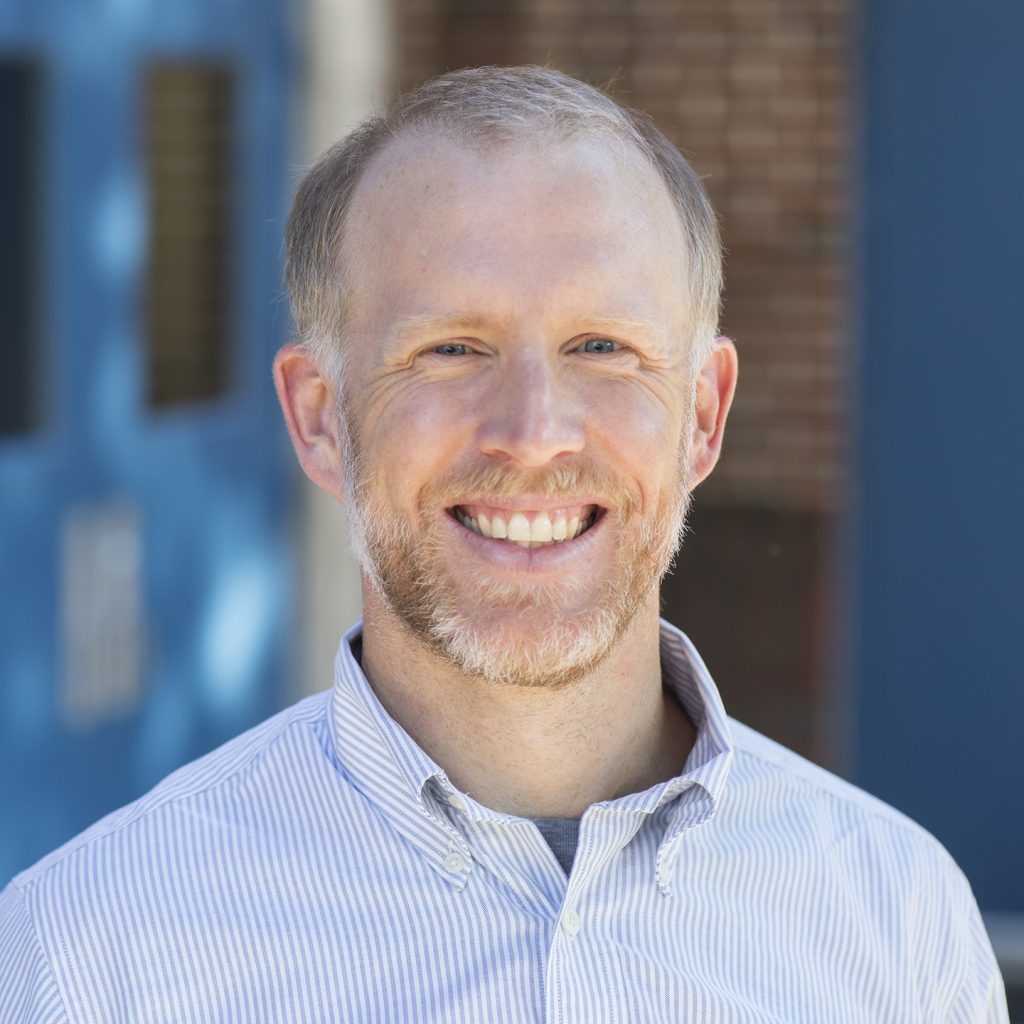 Dear school family—
We are nearing the two year mark since the world first shut down due to the COVID-19 pandemic. If you're like me you've been on an emotional rollercoaster over the last two years that tracks the graph of new COVID cases — up and down and back up again with each surge. I, for one, am tired of having to make decisions about how to mitigate COVID risk, and tired of talking about masks, quarantines, social distancing, and air filtration. We've spent so much energy and effort trying to avoid getting sick and getting others sick for 19 months — and then the virus became so contagious as to be almost unavoidable. We've all had to deal with difficult decisions, awkward conversations, and tense relationships. Some of us have experienced great loss. And we've all experienced some level of trauma.
In the school context, needless to say, the decision-making environment over the last two years has been incredibly challenging. It's already really hard to make decisions that affect other people's children. That's something I've gotten a taste of in my time on the ANCS board. The stakes feel incredibly high when parents are entrusting you with what's most precious to them — especially when it involves issues of health and safety. I've seen first hand that our school's leaders take this responsibility very seriously.
The pandemic has posed a once-in-a-generation challenge for school leaders. K-12 schools by nature have to be more risk averse than other institutions because of the "other people's children" challenge. During this season, school leaders have had to balance the opinions of parents about what's best for individual children with what's best for the whole school, all the while following the guidance of authorities managing larger public health outcomes. There are no easy decisions.
And school leaders have had to measure the risk of virus outbreak against the risk of learning loss and social isolation for our kids. Our school leaders are not experts in medicine, public health, or epidemiology. But ANCS's leaders, teachers, and counselors are experts in education and social-emotional learning. They are as aware as anyone of the risk of learning loss, the social-emotional cost to our children of isolation caused by remote learning, and the challenges of mask wearing. Yes, we've had a virtual learning environment during the pandemic that (in my admittedly biased opinion) stacks up against any other school in the world. But no one thinks that's a viable replacement for in-person learning. We all want our kids to be learning in person with their teachers and classmates, for their good and for the good of the adults who love them. And we all want to do what we can to ensure that school remains in-person for the rest of this school year (and future school years).
As the COVID-19 pandemic becomes endemic, certainly our risk analyses will have to adjust. But that will take time. Some of you may feel like ANCS is being overly cautious and isn't acting quickly enough to lift some of the restrictions we've had in place. Others of you may feel that the school isn't acting cautiously enough and should be doing more to mitigate COVID risk. As a Board we want to make sure that the voices of all of our school's stakeholders — parents, teachers, administrators, and students — are accounted for in the decisions the school makes. And we will continue to look for the best ways to facilitate that. But, again, there are no easy decisions. The school's leaders will inevitably make hard choices that not everyone agrees with. But even if you disagree with the school's leaders, or with other parents, or with other teachers, I want to urge you all to be patient. Have compassion on one another. And extend grace to each other. We are still in this together.
Warmly,
Lee Kynes
2021-22 ANCS Board Chair
lkynes@atlncs.org
P.S. The work of our Board continues. All are invited to attend our Board Meetings every 3rd Thursday. (January 20th is our next meeting.) And we're in the process of recruiting new Board Members. Be on the lookout for an announcement about that in the next couple of weeks.