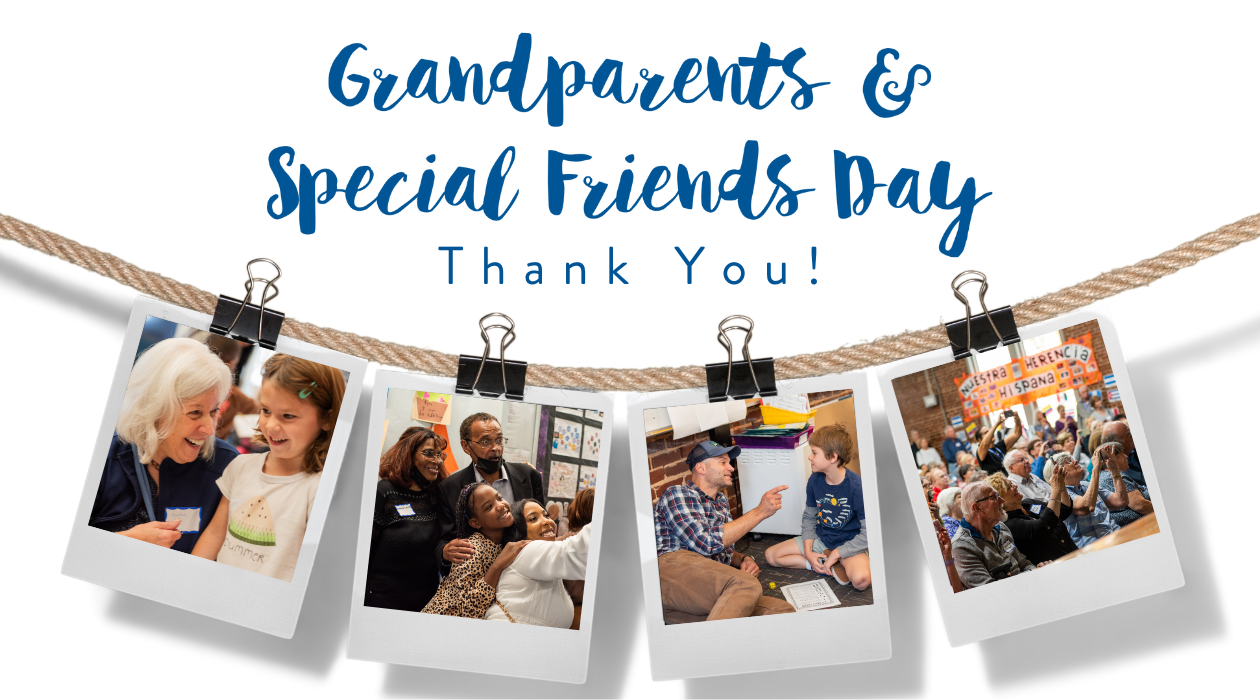 A huge thank you to our dedicated teachers, hardworking staff, enthusiastic students, and supportive parents for their exceptional efforts in hosting Grandparents and Special Friends Day last Friday. It was a delightful occasion, celebrating and sharing the school experience with these cherished individuals.
This event would not have been possible without the following volunteers: Alyssa Morrison, Kirstin Morrison, Caroline Dieter, Meredith Bier, Ashley Matta, Erin Fuller, Meeghan Fortson, Kristi Malloy, Allison Duncan, Katie Varner, Kelley Gray, Shannon Sandusky, Barrett Krise, Jennifer Skidmore
Simpson Hutto, Colleen Rickel, Amanda Evans, Sheree Hsu, Jason Parker, Emily Padgett, Tanese Abrams, Lexi Nguyen, Sheree Hsu, Kim Moran, and Liza Smith.
Lastly thank you to our event photographers for capturing the memorable moments of our special day so beautifully: Alyssa Morrison, Amelia Lawrence, and Dara Dearborn.