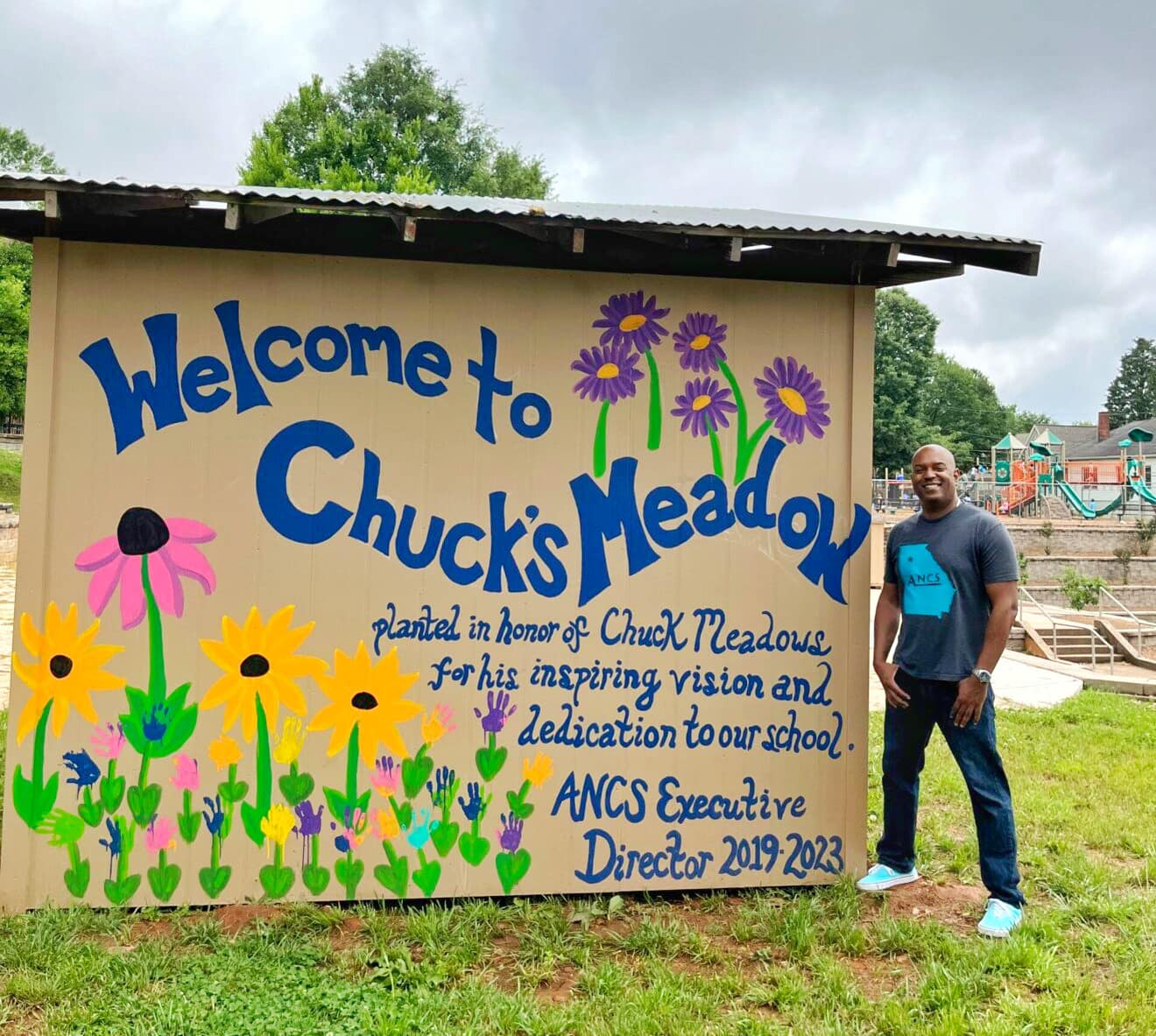 When our beloved Executive Director, Chuck Meadows, announced his plans to leave Neighborhood Charter at the end of the fiscal year, we knew we had to do something special; something that would honor the ways he has improved our school and supported our school family, particularly his love of and deep commitment to the land.
That's when the idea sparked and the plan took shape–Chuck's Meadow. A meadow landscape is a place where ALL are welcome; where diversity is necessary in order for individuals, families, and communities to thrive; and where many living things (including the plants themselves) can get a great meal. And with a name like his, how could we not?
So on Tuesday, May 9, at the PTCA's Annual Spring Picnic, families joined together to place a plant in the meadow and take a long look at the bright, lovely mural painted in dedication. The meadow is located behind the school, just above the lower field and adjacent to the fruit orchard, and features perennial native plants and grasses that will bloom at different times throughout the year. The flowers and foliage will provide much-needed habitat for many creatures, especially our pollinator friends, and will offer a quiet, semi-wild space for students to wander through on the stepping stones that are placed throughout. The mural was painted on the back of Wolfie's Playhouse, facing the Bass St. side of campus, and was a group effort of quite a few students and teachers. The person responsible for the beautiful lettering, though, is our own awesome farmer, Jillian Crocker. We invite you to take a moment to check it out the next time you're walking or driving by, or better yet, visit the meadow and mural in person the next time you're on campus. And when you do, offer up some gratitude to Chuck Meadows and wish him well in his next chapter.