Inclement Weather Policy and Notification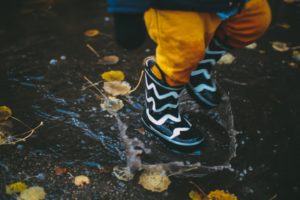 One year ago, Hurricane Irma rolled through Atlanta, and with another active hurricane season predicted this year, it is a good time to be reminded of ANCS's inclement weather closure policy. If Atlanta Public Schools delays the start of the school day, dismisses early, or cancels school due to predicted inclement weather, ANCS will follow suit. Following any inclement weather passing through our area, the ANCS leadership and board will collaborate to make a determination on further school closures that may or may not mirror APS. For example, last fall, after Hurricane Irma passed through, APS remained closed for additional days because several schools were without power, while ANCS had power and held school because conditions were determined to be safe enough for students and staff to get to school.
Parents/caregivers, we will be testing our automatic notification system so please be on the lookout for an automated call and email from the system this Friday, September 14 at 4 PM. If you do not receive this test notification, please contact Kelly Dennis for grades K-5 or Maria McFeeley for grades 6-8 to update your records.
We will make inclement weather decisions that prioritize the safety of our students, families, and staff, and all news will be communicated through our website, internal notifications system, and social media. For more details on our policy, visit our website.