Join the Related Arts Committee! You Can Make a Difference and Have Fun!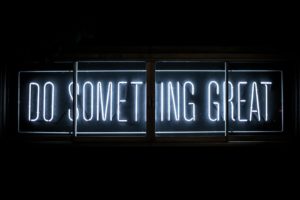 The first Related Arts committee meeting of the year will be October 16, at 7 pm Ziba's Bistro 7:00-8:00.
We are looking for ANCS parents to join the committee who have a passion for or profession in the arts and a commitment to ensuring the success of the arts programs at our school. The Related Arts Committee is a PTCA committee led by 2018-19 chairpersons Angela Christie and Kelley Klein. Annette Wawerna, the elementary campus music teacher, and Carol Keller, the elementary campus art teacher are the faculty liaisons. Currently, the Related Arts Committee assists with the following two key programs.
Winterfest: the ANCS Holiday Program featuring grades K-5 where family and friends can see their performers sing songs of the season. Winterfest 2018 will be December 11,12, & 13. Committee members assist with decorating the stage, costumes, props, sound, lighting, film editing, stage manage, and stage cleanup.
Wonderball: The Related Arts committee assists our art teachers at each campus Ms. Keller and Mr. Bubes and our talented students with creating, documenting, displaying and transporting the students' class art projects for the Annual Wonderball Auction, March 9, 2019. The Wonderball is our school's largest fundraiser and the live auctioning of students' work is a highlight of the event and a celebration of our children and their creativity.
Our school is at it's best when the parents and teachers team up to support and celebrate our beautiful students.
If you are interested in attending, please respond here.