Letter from the MC Principal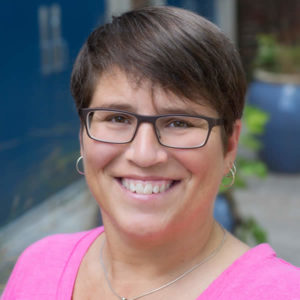 When I arrived on campus in July 2013 to become the new ANCS Middle Campus Principal, I immediately felt at home. So many things about the mission and vision of ANCS and the ways of teaching and learning naturally aligned with who I had grown to be over the previous 15 years as an educator. Just a few weeks later, in August 2013, our current 8th graders started kindergarten, many walking through the doors of our Elementary Campus, holding your hands, ready to embark on their new challenge. To be expected, our "seniors" will be moving on to high school at the end of this school year and I shared with them this morning, and with the 6th and 7th graders, that I'll be leaving ANCS this year as well, a few months sooner than the 8th graders will.
My time as MC Principal will come to an end in December as I close this incredibly meaningful chapter in my career. It has been a true honor to be part of this school family and I couldn't imagine a better place to grow and learn as a person, an educator, and a leader. The work our teachers and staff do alongside the students each day, supported by the families, is remarkable and I am immeasurably proud to have contributed to the success of our school.
The two most common questions I'm asked when I share this news are "Are you ok?" and "What will you do next?". To the first question, absolutely! You see, change is a good thing in my opinion. Change not only energizes me but also allows new life to come into an organization. My departure will open space for others to continue to grow and to challenge and be challenged in new ways. I'm ready for something new and the school is, too. To the second question, I honestly haven't decided that yet. I have some ideas and at some point, I'll take a little break and really start thinking about what is next. For now, my plate remains pretty full as I continue to do this job to the best of my ability.
The other wondering people have, especially those with a direct connection to the Middle Campus, is who will take my place. Mark Sanders and I have led the MC as partners for the past 5+ years and Mark will be stepping into the role of Interim Principal in January. Nickey Hardon, one of our teacher leaders, will become the Interim Assistant Principal. Mark and Nickey are both amazing educators, dedicated to the mission and vision of ANCS, who will undoubtedly keep the focus on the students and will continue to push the Middle Campus forward.
Thank you, from the bottom of my heart, for supporting me and more importantly for your continued support of the K-8 teachers and staff and of each of the 628 wolves who enter our doors each day.
Wishing you well,
Cathey