Mark Sanders named Principal, Middle Campus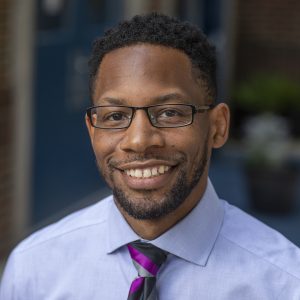 We received over 100 applications for the position of Middle Campus Principal following the departure of Dr. Cathey Goodgame. There were candidates from New York, Los Angeles, Dallas and Chicago with experience at some of the nation's top charter school networks. Local applicants included current and former school leaders from metro Atlanta's top performing traditional, charter and private schools.
A six-person interview panel representing a cross-section of our school family evaluated applications and conducted interviews, and our own Mark Sanders was the clear and definitive choice from among the pool. We are proud to announce Mark as the newest Principal, Middle Campus. We are proud to have him lead at 820 Essie Avenue.
Mark E. Sanders
BA, Stanford University
MST, Pace University
Math teacher for 12 years
Former Goldman Sachs Financial Analyst
Cornerback, Stanford Cardinal (incl. 2000 Rose Bowl)
Special thanks to our Interview Panel:
Desiree Bennett
Lee Kynes
Rhiannen Laurent
Chuck Meadows
Dale Scott
Sonia Toson