Measuring Academic Progress: A look at the impact of virtual learning on student achievement
Much attention has been paid to how students across the globe have fared in school as in-person learning was halted during the height of the COVID-19 pandemic. School leaders at every level have expressed concern – and appropriately so – about how to mitigate the negative impacts of a heavy reliance on virtual learning during an extended period of time.
Here at ANCS, we use our Measure of Academic Progress – or MAP – standardized test as one means of tracking student achievement schoolwide over the years. That data shows that the impact on learning was perhaps not as severe as we originally thought. That is a testament to our teachers' ability to adjust to a virtual model, our parents/caregivers capacity for becoming even more active participants in their students' learning, and our students' knack for adjusting to an online learning environment.
The data also shows, however, that the shift away from in-person learning exacerbated achievement gaps that already existed, driving the need for an even more specifically tailored approach to supplemental and remedial instruction.
Comparable Scores
The chart below shows the average math MAP score per grade level. The blue bar is the average math score in Spring 2019 – the last uninterrupted school year we had – and the orange bar is the average math score in Spring 2021 at the end of a virtual/cohort hybrid school year. You'll notice that the average scores for kindergarteners and eighth graders were exactly the same for those two periods, and the average 2021 scores for the other grade levels were less than in 2019, but not too far off.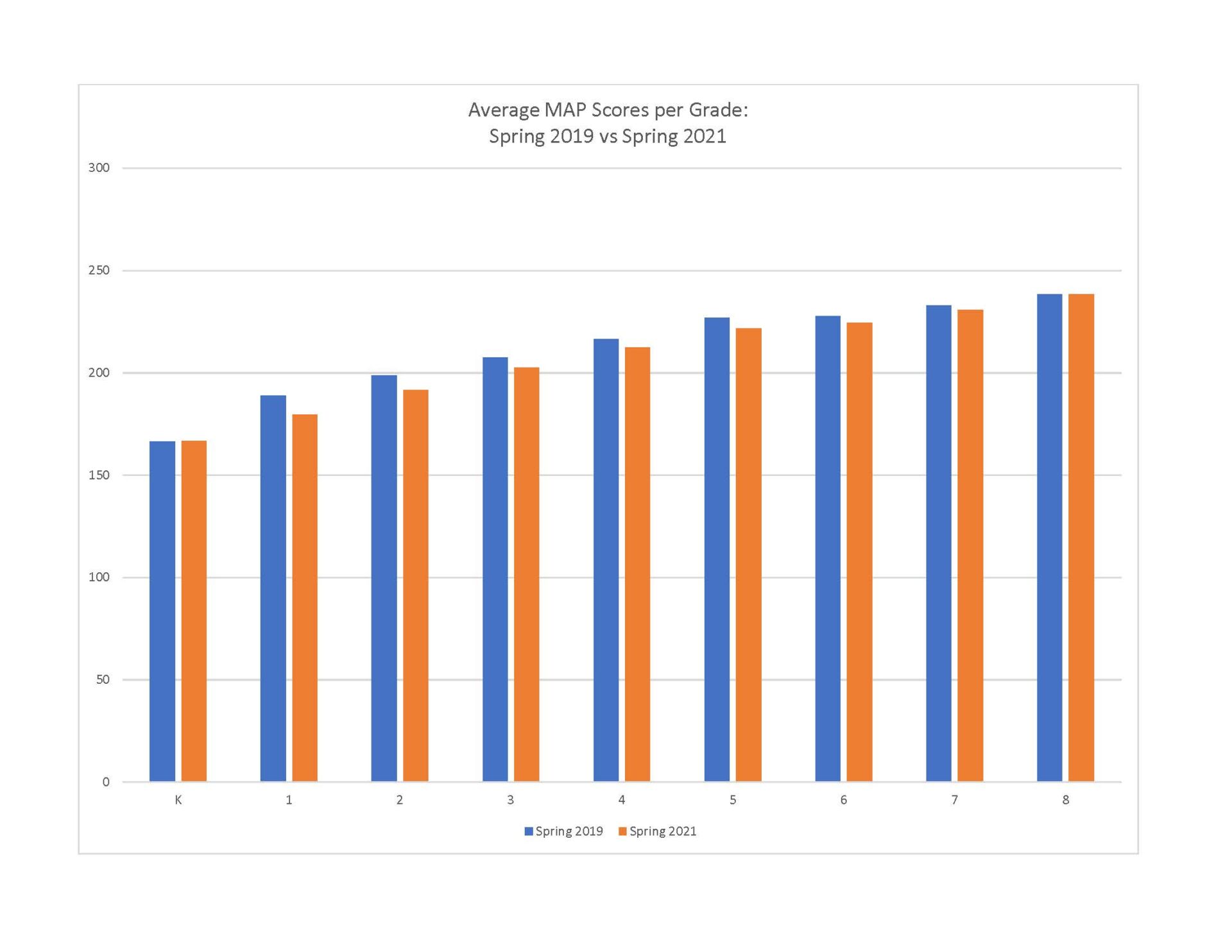 The next chart tracks MAP math and reading scores for the group of students that started at ANCS as kindergarteners the first year we administered MAP, and follows that same group through the end of their fifth grade year. Those students did not take MAP in the spring of their fourth grade year (2020) at the onset of the pandemic. The MAP scores inserted for that year actually belong to spring 2019's fourth graders as an indicator of a "typical" average. You'll see that their scores trend upward even through the period when in-person learning was halted.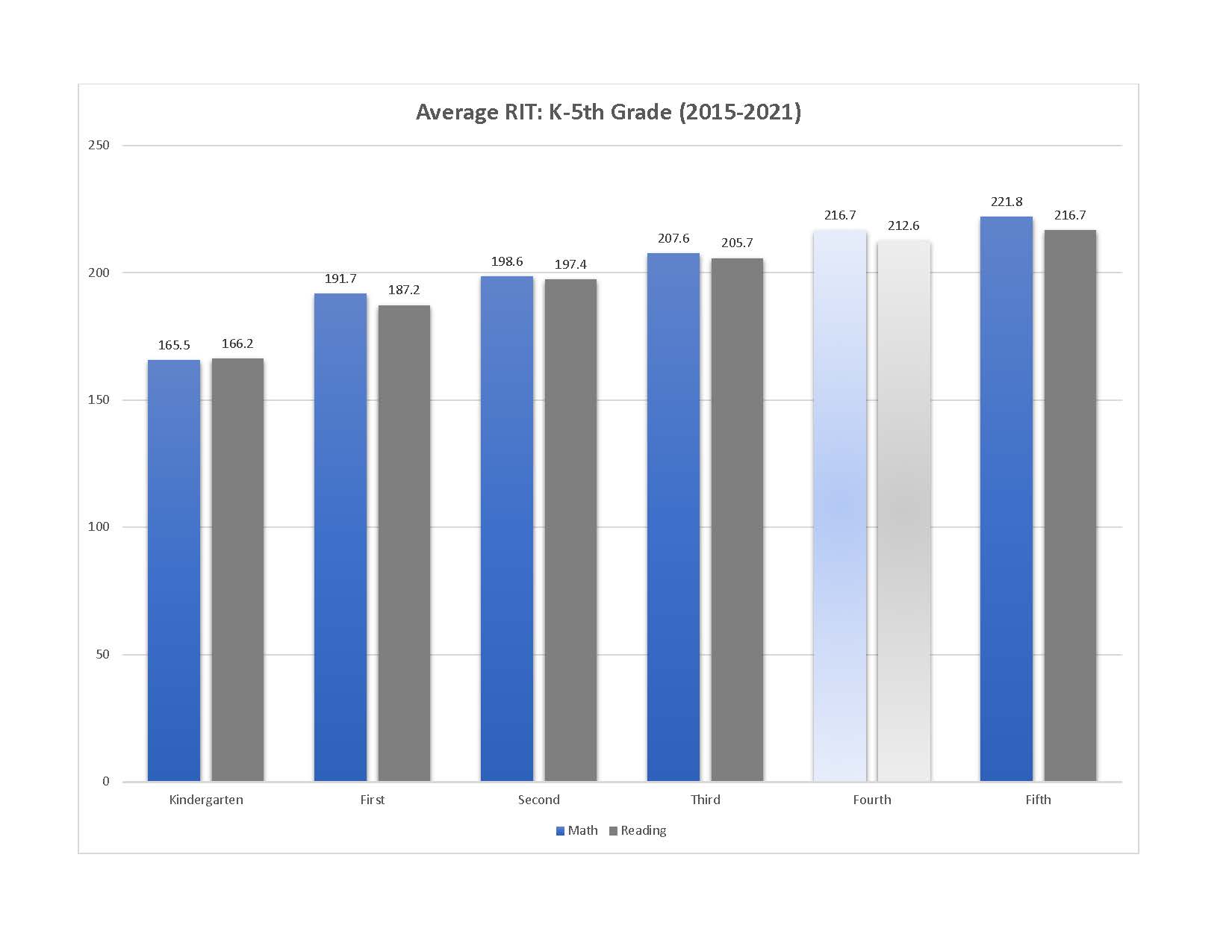 A Widening Gap
This last chart is a glimpse at some of the work we need to continue to do to close a noticeable achievement gap between white and black students. It also tracks the same set of students that started as kindergartners the first year we administered MAP, and logs their spring math scores through the end of their fifth grade year. While the gap clearly existed prior to the pandemic, you will notice that it widened for the student group represented in this illustration.