Re-Enrollment Ends on Friday, May 29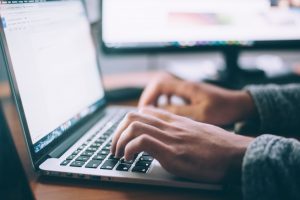 Re-enrollment for students returning for the 2020 – 2021 school year opened on May 8, 2020. Refer to the email (and maybe even a text) sent from either Kelly Dennis (elementary grades) or Maria McFeely (middle grades), generated by our new platform managed by SchoolMint. You may need to check your spam folder if you can't locate it. 
Read the email carefully; it is meant specifically for your student(s) and it contains some specific instructions on how to set up your account. Once on the SchoolMint platform, you should be guided through a two-step process:
your intent to re-enroll
completing a set of orientation/registration forms.
Kelly Dennis is standing by to answer your questions for students in grades K-5, and Maria McFeeley can do the same for grades 6-8.
You'll have until Friday, May 29 to complete the forms.