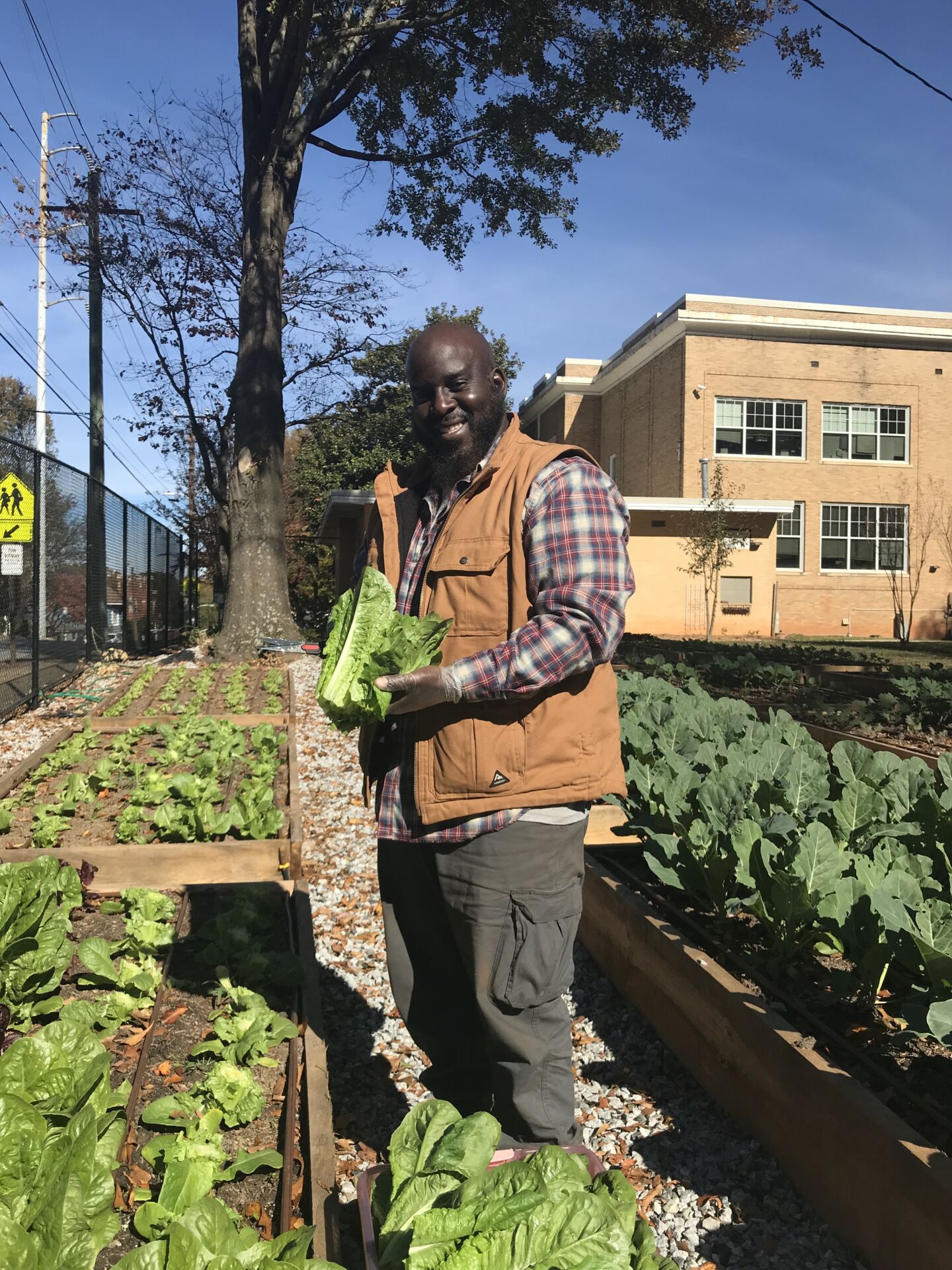 Greetings, school farmily! (See what I did there?!;) Fall weather is fully upon us, and that means time on the school farm is especially lovely. Let's catch up on the latest happenings out there…
At the Elementary Campus, students across many grades have been working and learning in the school farm, from exploring leaves and other plant parts in first grade to second graders studying Three Sisters Gardens and the many ways Indigenous Peoples of the Southeast have impacted sustainable farming practices to the current day. Farmer Musa has been onsite each week to harvest lettuces and greens for lunch menus, and students will have the opportunity to join in and help him each Thursday morning, starting this week.
Thirty-nine raised beds have been built and installed at the Middle Campus, and they will be planted with root crops in late winter for spring harvests. Both campuses have greenhouses, and the finishing touches are being completed now so that students can begin seeding spring and summer crops in January. Even though plant growth starts to slow down at this time of year, the farm is always bustling with life and will continue to provide food for our school meals throughout the seasons.